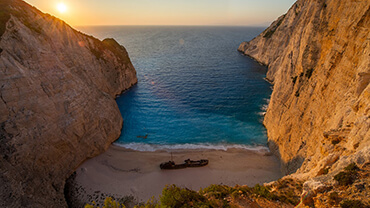 €20.00
(per person)
Duration: 2 ½ hours
The boat trip to both the Shipwreck and the Blue Caves lasts 2,5 hours. It includes stops in the caves. An experience well worth enjoying!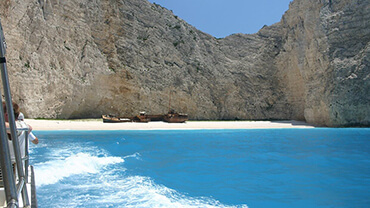 €20.00
(per person)
The boat trip to the Shipwreck lasts 2 hours.
We make frequent swim stops at small secluded beaches before we reach the Shipwreck so you can enjoy the trip to the fullest.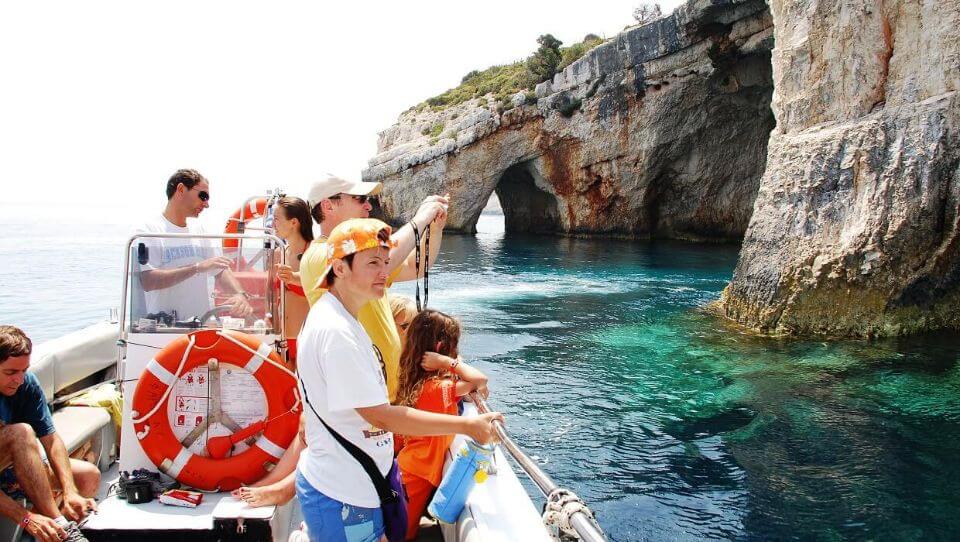 €10.00
(per person)
Duration 40 Minutes.
The boat goes inside the Blue Caves and at one point we travel through a cave; a truly magical experience. Do not miss the chance to swim in the unbelievably clear and blue waters!